A Tale of Sin & Sorrow CD
£

10.00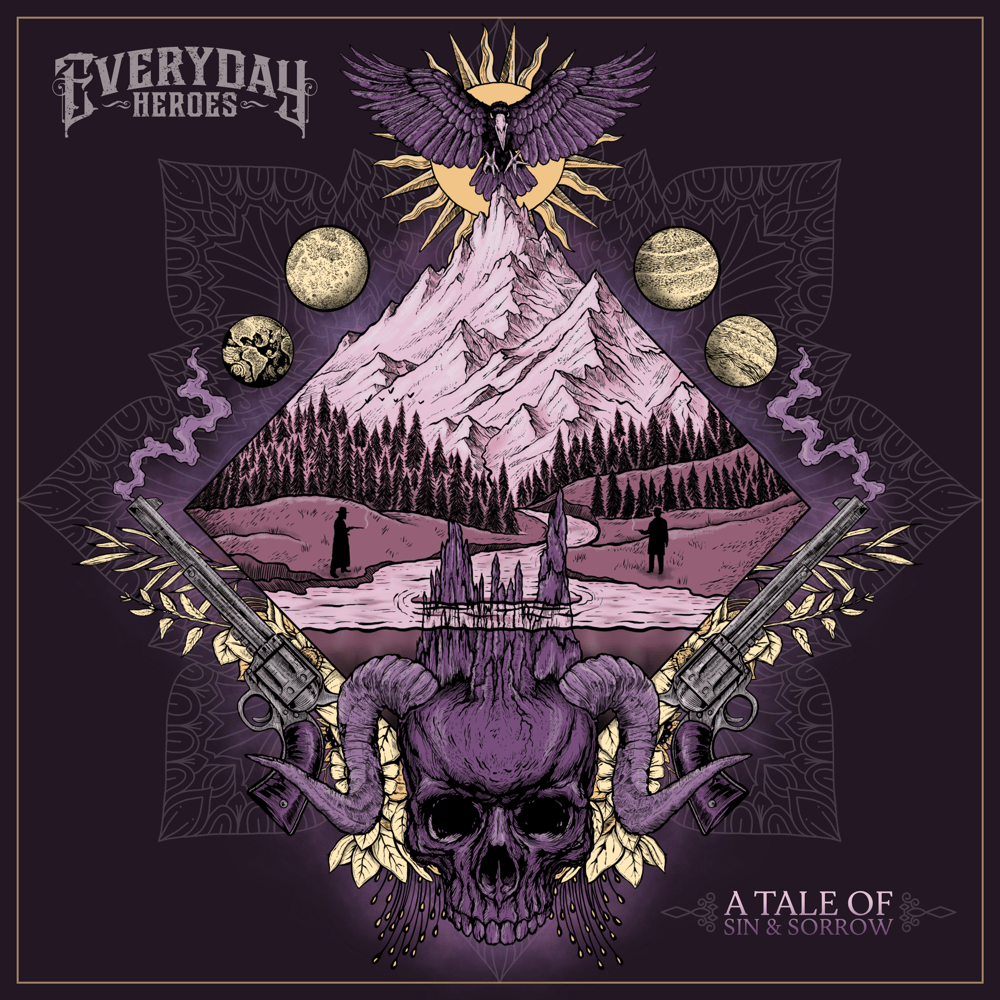 **PLEASE NOTE - 09/06/20**
We have currently sold through our initial allocation of physical copies, we have a shipment on the way so they will be restocked imminently, but please be patient with us while we process your order. If you place an order and would like a digital copy to tide you over, please let us know by contacting us at edhbandsw@hotmail.com
Thank you for your understanding.
______________
Physical standard edition of Everyday Heroes debut album 'A Tale of Sin & Sorrow' on CD in a 4 panel digipack with tunnel pocket and lyric booklet. Printed on high quality 300gsm card.
Tracklist:
1) Texas Red
2) Find My Way
3) Standing Stones
4) The Witch's King
5) Soul to Save
6) Victorious (Take My Chains)
7) All Outta Faith
8) The Crow
9) Breathe Again
10) West of Forever
11) Without a Throne
Produced, mixed and mastered at Boneyard Recording Studios by Andrew Francis and Phil Humphreys (Dream State, Buffalo Summer).
___________
International shipping available on request, please use our contact form or email edhbandsw@hotmail.com for more information.
Artwork by Serpent Tusk Studio.